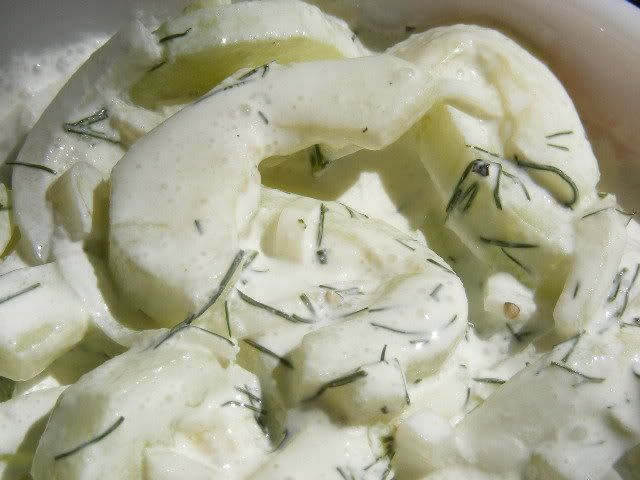 This is my favorite way to eat cucumbers in the summer. This recipe is light and refreshing and simple to make. I like to serve this as a sandwich too, it's delicious served on simple, crustless white bread. Enjoy!
Ingredients
* 1/2 cup sour cream
* 2 tablespoons fresh lemon juice (from 1 lemon)
* 2 tablespoons chopped fresh dill
* Coarse salt and ground pepper
* 4 to 6 Kirby cucumbers (about 1 pound), halved lengthwise and thinly sliced
Directions
1. In a medium bowl, combine sour cream, lemon juice, and dill. Season with salt and pepper, and whisk well to combine.
2. Add cucumbers, and toss to coat. Garnish with more dill, if desired. Serve, or refrigerate, covered, up to 4 hours.