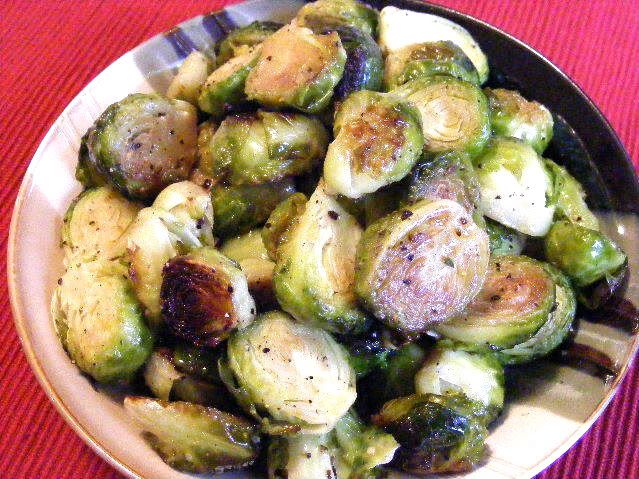 We love Brussels sprouts and this simple and easy way serve them is always a hit. As with any vegetable roasting, make sure you're using a good quality Olive Oil. I believe the quality of the oil makes all the difference in the taste. I've found that people who aren't really too fond of Brussels sprouts will often times like them prepared in this way. A couple of things you can add for a little zip- a sprinkle of freshly grated Parmesan right before serving... or even add a bit of Cayenne pepper to the mix when you coat the sprouts with the oil. Delicious.
Ingredients:
2 pounds Brussels sprouts
4 tablespoons olive oil
1 teaspoon salt
1/2 teaspoon fresh ground black pepper
Method:
Preheated oven 400* F.
Cut off the dry ends of the Brussels sprouts and pull off any damaged leaves. Rinse well in cold water. Dry the sprouts well. Cut in half lengthwise. In a bowl, gently mix the sprouts with the olive oil, salt, and pepper. Lay them out on a foil lined baking pan and roast for 30- 40 minutes, until crispy browned on the outside and tender inside. Serve immediately.
Serves 4-6