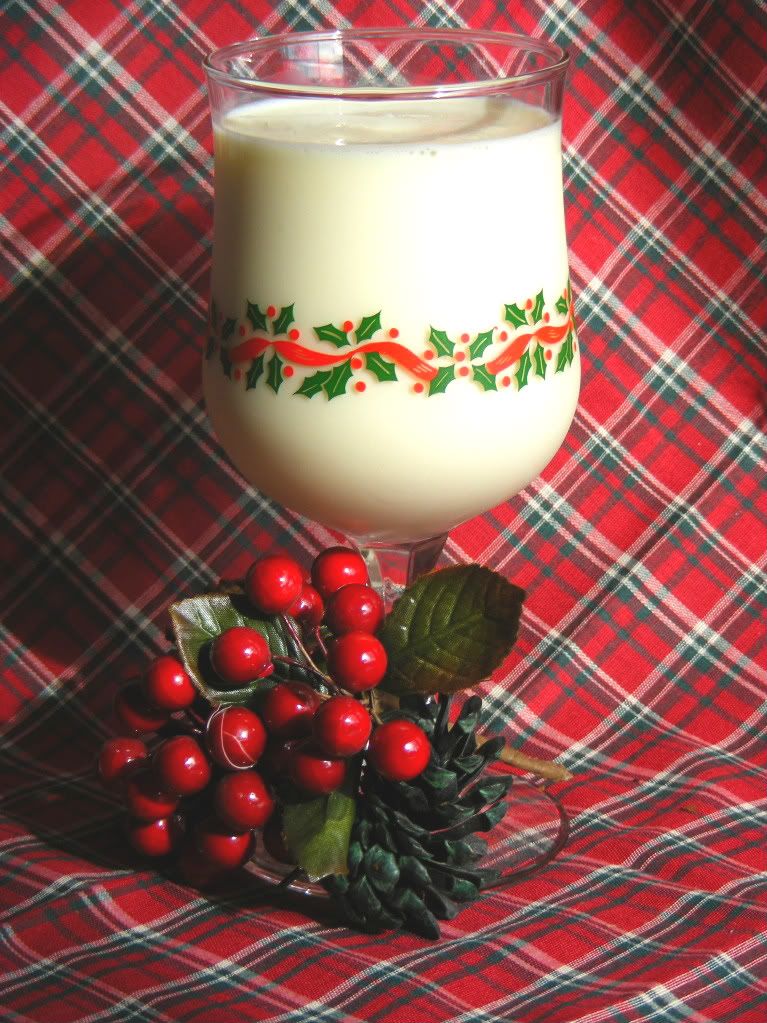 I make this egg nog every year for the holidays. It's not kid friendly for sure with all the liquor and the raw eggs but it is simple to prepare and always seems to get rave reviews when I bring it to parties. Thick, rich and delicious... the Grand Marnier adds a fairly subtle but really wonderful and unique orange flavor.
Ingredients:
* 6 eggs, separated
* 1 cup sugar
* 1 cup Grand Marnier
* 1/2 cup rum
* 1/2 cup brandy
* 1 1/2 quarts whole milk
* 3 cups whipping cream
* Nutmeg
Preparation:
Beat egg yolks until thick. Beat in sugar, and then Grand Marnier, rum and brandy. Chill for about an hour. Add milk while stirring. In another bowl, beat whipping cream until thick then set aside. Beat egg whites until stiff but not too dry. Fold egg whites and whipping cream into egg mixture. Let egg nog chill overnight. Grate fresh nutmeg over the top of each mug right before serving.