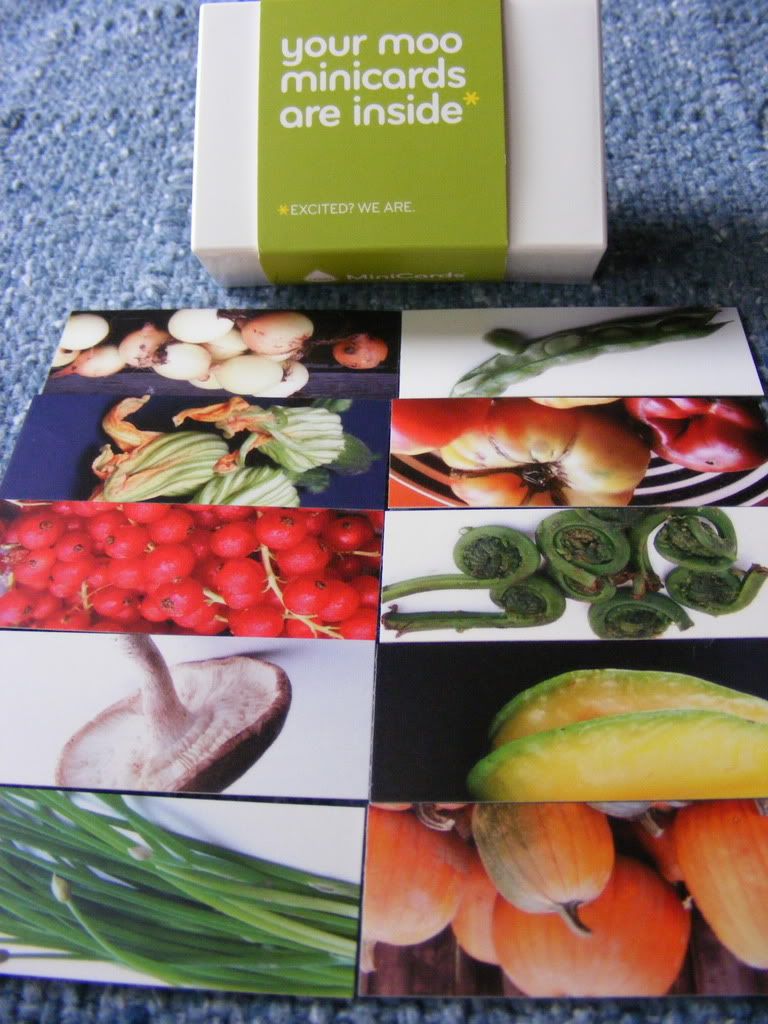 I've been a featured publisher with foodbuzz.com for a couple of months now and I've got to say that it's one of the very best sites out there for food bloggers and food related content. They've got some great programs and they do a lot of wonderful things for their featured publishers... like these great mini business cards that they sent me in the mail last week.
The featured publishers on the foodbuzz.com site are some of the finest bloggers out there. Each one of them is special in their own way and they all bring something interesting and unique to the "table" at foodbuzz. That's the great thing about it... the variety. You can find just about any cuisine you'd want. From simple, everyday American home cooking to exotic Asian and spicy Latin and everything in between. From simple to complex. Fancy to no frills. Bakery to main dish. Restaurant and product reviews, recipes, photos... it's *all* there.
If you love food, you really should take a look at foodbuzz.com and see for yourself what a wonderful place it is. Just click the link below.
Foodbuzz.com
If you have a food related blog and are interested in becoming a featured publisher with Foodbuzz.com let me know via comment with your email address and I'll get you started in the process!