I love to roast vegetables of almost any kind. There is something wonderful about this simple method that brings out the natural flavor so nicely. I think one of the best things about roasting vegetables is that they are good all on their own with nothing much added. You can forgo the butter and heavy sauces and really enjoy the vegetable the way nature intended. This is something that even my kids love and they are not too fond of cauliflower unless it's covered in a cheese sauce. Enjoy!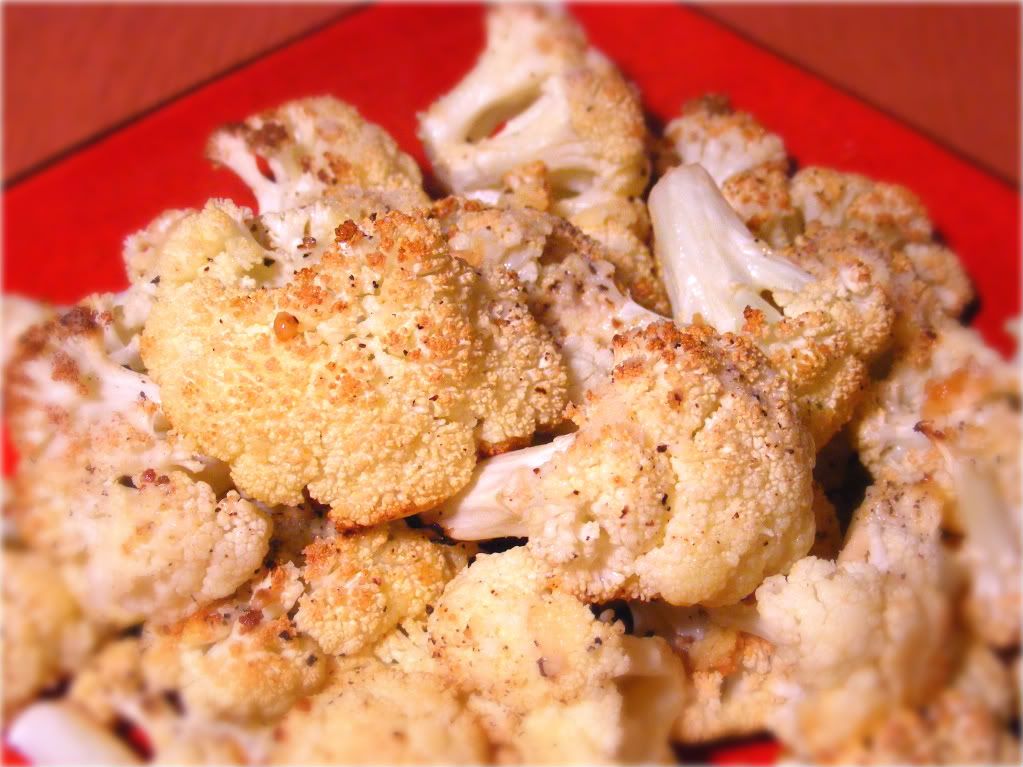 *Ingredients*
1 head of cauliflower
4 cloves of chopped garlic
1 Tablespoon fresh lemon juice
Olive oil
Sea salt and fresh ground black pepper
Parmesan cheese (optional, but completely delectable!)
*Method*
1. Preheat oven to 400°F.
2. Rinse and pat dry cauliflower well.
3. Break apart the head into florets and place in a bowl along with the garlic, the lemon juice and enough olive oil to coat the florets well. Toss gently to coat.
4. Place the florets in a single layer on a foil lined baking sheet and sprinkle with salt and pepper.
5. Place the baking sheet in the oven for 20-25 minutes until lightly browned. (test at 20 minutes, they should be tender but not at all mushy)
6. Remove from over, plate and sprinkle with Parmesan cheese. Serve immediately.