This stuff is so nummy. Serve it with nearly any kind of grilled meat; beef, chicken, pork. I make this stuff a couple of times a week during the summer and eat it on everything :) Try it... you'll like it!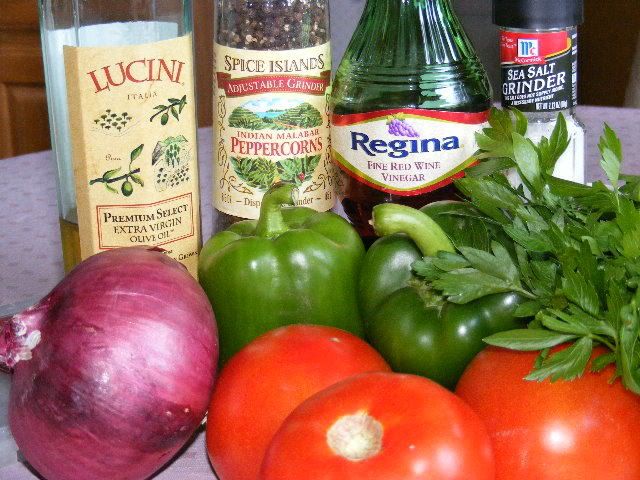 1 Red Onion; finely chopped
1 Sweet Red Pepper; finely chopped (Red Bell)
1 Green Bell Pepper; finely chopped
1 Tomato; seeded and finely chopped
1 clove garlic; finely minced
1 Tablespoon flat-leaf parsley; finely chopped
1/2 cup Olive Oil
1/4 cup Red wine vinegar
salt and pepper to taste
Mix all of the ingredients together and serve. I enjoy this sauce as fresh as possible but if you would like to let the ingredients steep for a while then go for it.