A while back I made
Pioneer Woman's
yummy Marlboro Man sandwich. You can go
*here*
to see it again if you like. Go ahead... I'll wait...
Back? OK, good. So, I wanted to make these again... only this time I added a few things. Like red, yellow and orange peppers. And mushrooms. And swiss cheese. LOTS of swiss cheese.
See, like this: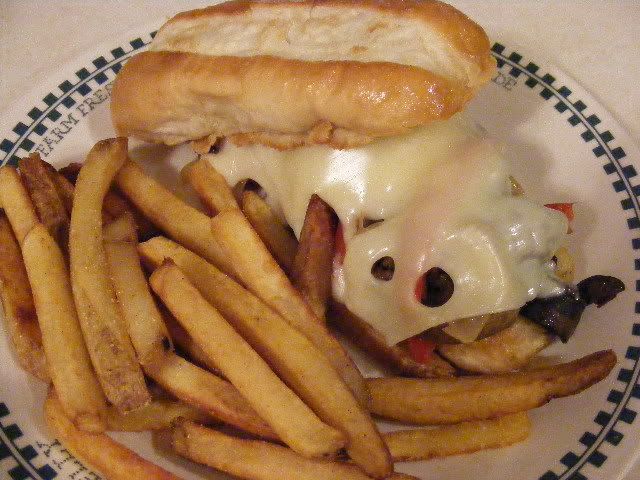 The GREAT thing about this sandwich is that it's versatile. You can add a lot of things to it to make it completely your own and completely different. I added in some BBQ sauce once for my lil man, who adores BBQ and it was delicious too.
Stay tuned... I am sure that this sandwich will make yet another appearance in the kitchen blog, in yet another costume. Yummy!